Vice President, Worldwide Peace Organization (WWPO)
Executive Vice President for Publicity at International Association of Educators for World Peace (IAEWP)
Publisher and Editor
President, World Writers Resources, Inc.;
Author, Harmony of Nations: 1943 – 2020, Just Fiction Editions, 2012
1407 Getzelman Drive.
Elgin, IL 60123,
USA
312-859-8090
www.harmonyofnations.com
author-me.com
cookcomm.net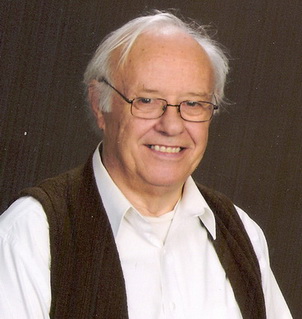 Bruce L. Cook
Vita
I grew up in Elgin, Illinois, about 40 miles from Chicago. I am presently living there, but have also lived in California and North Carolina, plus assignments including Italy, India, and Papua New Guinea. My family includes my daughter (a schoolteacher in Elgin), two sons in Chicago (one a Nursing Assistant, and a other an accountant) and a son in Seattle who works as a senior Internet web developer). Sadly, my wife passed away from a brain tumor December (2011). I made Mary Homeier my wife in July, 2013..
Education:
Ph.D. Communication, Temple University, 1979
M.A. Telecommunications/Film/Speech Arts, San Diego State U., 1967
B.A., Radio-Television, Ohio Wesleyan Univ., 1965
Teaching:
Faculty Member, Chicago ORT Technical Institute, Skokie, IL since April, 2013.
Instructor, University of Phoenix (Raleigh/Fayetteville/Brier Creek),
2010-taught Media Influences o­n American Culture, Critical
Thinking, Mythology (contact: Catherine Burr)
Instructor, DeVry MPM/Keller Grad School of Management, 1990-2011
(inactive) taught speech, business writing, film
Instructor, Dept. of Academic Computing, Columbia College, 1989-2007
Background:Publisher, Cook Communication, 1984 - Publishes a variety of websites for poets and writers.
2000-2009. Senior Research Analyst, Chicago Sun-Times (served in Plainfield and Chicago locations). \
1995-2000 Research Analyst, Copley Chicago Publications, Plainfield, IL.
1983-1995 Editor and Director, Illinois Municipal Institute, Dundee, IL.
1972-1983 Communication Research, David C. Cook Foundation,
1967-1972 Operations Officer, United States Air Force
Corporate:
Vice President, Worldwide Peace Organization
Executive Vice President for Publicity at International Association of Educators for World Peace (IAEWP)
President, World Writers Resources, Inc.; 2007 - present)
Vice-President, Golf North Poa(2010-2011)
Co-chair, General Education Advisory Board, DeVry Institute of Technology (DuPage), 1995-2000.
Special:Author, Harmony of Nations: 1943 – 2020), JustFiction Editions, 2012.
Founder & Publisher, www.Author-Me.com (established Feb., '99)
Developed/founded other websites: reservebooks.com, Enskyment.org, Innisfreepoetry.org, worldsundayschool.com, cookcom.net.
Founder Sanford Writers (Sanford, NC)
Publications:
Harmony of Nations: 1943-2020 (Saarbrücken, Germany: JustFiction! Editions, ISBN 978-3-8454-4590-8, 2012)
"Reading Choices of University Students in India," Communicator (I.I.M.C., India), vol. XIX, no. 2 (April, 1984), pp. 38-40.
With Gerald Oosterveen, Serving Mentally Impaired People: A Resource Guide for Pastors and Church Workers (Elgin, IL:David C. Cook Foundation, 1983), 52 pgs.
Understanding Pictures in Papua New Guinea, ed. C. Lawrence Brook (Elgin, IL:David C. Cook Foundation Monographs, 1981), 113 pgs.
"Picture Communication Research Findings from Papua New Guinea," Educational Broadcasting International, vol. 13, no. 2 (1980), pp. 78-83.
"Effective Use of Pictures in Literacy Education," Literacy Review (Tehran), no. 2 (1980), pp. 1-55. El uso efectivo de las ilustraciones en la alfabetización: Una revisión de la literatura República de Venezuela, Ministerio de Educación, Dirección General Sectorial de Programas Especiales, Dirección de Educación de Adultos (trans.)
With Edward J. Trayes, "Picture Emphasis in Final Editions of 16 Dailies," Journalism Quarterly, vol. 54, no. 3 (Autumn, 1977).
With Edwards John Trayes and Elwyn A. Nellis, Managing editors and their news rooms: a survey of 208 Associated Press Managing Editors (1973)
With Edward John Trayes, Black, White and Overall Population Levels and Their Relationships to Daily and Sunday Newspaper Publication in the 20 Largest U.S. Cities: A Comparative Study, 1950-51 and 1970-71 (Temple University, School of Communications and Theater, Department of Journalism, 1973)
"How Are You Going to Educate 'em when they ain't there?" Journal of Broadcasting, vol. XII, no. 2 (Spring, 1968), pp. 137-143.