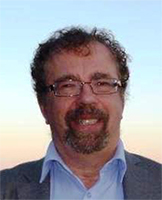 Dr. Michael Ellis, Founder, President Global Peace Centre MD MRCP DCH BA (Hons)
MELBOURNE AUSTRALIA
Integrative Physician, Futurist, Peace Worker President Global Peace Centre  www.peacecentre.org
Executive Co-Producer Shaping The Future Global,  http://www.peacecentre.org/peace-conference-2012/
Founder and Editor New Paradigm Journal  www.newparadigmjournal.com
Co-Founder Medical Renaissance Movement  www.medicalrenaissance.com
Executive Board of the Australian Integrative Medical Association (AIMA),  http://www.aima.net.au/
President Global Citizens for Peace  www.globalcitizensforpeace.com
Head of the Faculty of Integral Medicine  http://www.multimediamedicaluniversity.com/Board.htm Executive Board of World CME  http://www.WorldCME.com/
Executive Board of Child Watch  http://www.child-watch.org/
Co-Founder Centre for Change  www.centreforchange.org
Australian Representative Institute Noetic Sciences  http://www.noetic.org/
Honorary Adviser, World Unity & Peace Education Department City Montessori School,
Lucknow, India  http://www.cmseducation.org
Editorial Review Board Orthomolecular Medicine News Service  http://orthomolecular.org/resources/omns/index.shtml
The Centre for Global Nonkilling--- Nonkilling Health Sciences Research Committee  http://www.nonkilling.org/node/7
Dr. Michael Ellis's background is organizing large peace conferences as President of the Global Peace Centre. His executive include his International Coordinator, Dr JJ Hurtak who has worked with Santana and Julian Lennon and also David Woolfson who years ago organized the first live aid conference in the UK. David's partner is Charlie Gay. Charlie is currently President of FANetwork which is both a broadcaster of live events and a distributor of music and film within the delivery ecosystem of Facebook and beyond.
Dr. Michael Ellis is also a medical doctor, futurist, and peace worker, living in Melbourne Australia, where he practices Integrative Medicine. He has higher qualifications in general medicine and paediatrics. He has a special interest in mind/ body medicine and in optimizing the physical, mental and emotional health of the individual. As well as his medical qualifications, Dr. Ellis also has an Honours Degree in Literature, Arts, Philosophy and Social Psychology, He founded the Global Peace Centre in 2009 http://www.peacecentre.org and New Paradigm Journal in 2006 http://www.newparadigmjournal.com/
.
Michael arranged for the first Global Peace Centre Patron and friend, Sir Mark Oliphant to speak at the House of Lords in 1987. Michael also spoke there at the time.
He founded and convened an international conference – Conference Earth: Humanity and Planet Earth – 2001 and Beyond in 1995 in Melbourne Australia attracting national media coverage.
Michael has conducted regular seminars at Universities on a wide range of topics related to the achievement of World Peace and the need for new ways of thinking and change of consciousness in order for humankind to survive sustainably.
In the book Golden Thread, a collection of practical and metaphysical wisdoms, sourced from contemporary geniuses, including renowned Deepak Chopra and a range of other experts in multiple fields; in the forward to a chapter entitled Revolutionary Doctor, written by Dr. Michael Ellis, he is described as an Integrative Medical Doctor, Doctor of Consciousness, Buddhist, Founder of Medical Renaissance Group, The Global Peace Centre and The Buddhist Centre, Global Peace Ambassador and Initiator of Global Catalytic Change.
In December 2012 Michael co-produced a Global Internet Streaming event, "Shaping the Future Global", with Steven Zuckerman, two time Grammy award winner. At this event  http://www.peacecentre.org/peace-conference-2012 he had the pleasure to interview and talk with to some of the World`s greatest Peace Makers and key international experts and luminaries. This event occurred over two weekends.
Michael has just produced an extraordinary 3 day event, called Shaping the Future Conference   –A new image of Humanity which was  held at one of Australia's premier Universities, Deakin University, from August 15-17 2014.
Details can be found on https://www.facebook.com/groups/globalpeacecentre/
and  https://www.facebook.com/shapingthefuturegpc
And https://www.facebook.com/GlobalPeaceCentre
The you tube is https://www.youtube.com/watch?v=4m2tCeehsrw
The speakers were as follows
MAIN SPEAKERS
Lyn Allison  Parliamentarian, Former Leader Australian Democrats
Dr A T Ariyaratne,   Founder, Sarvodaya Shramadana Movement of Sri Lanka. recipient of the  Acharya Sushil Kumar International Peace Award for the year 2005 and Sri Lankabhimanya, the highest National Honour of Sri Lanka.
Carmel Ashton, Ph.D, MAPS  Scholar, Author of Dimensions of health, Educating for a quantum perspective
Dr. Bahjat Batarseh A great Bible teacher  and evangelist ,blessed with the great gift of healing and prophecy.
Professor Marc Cohen  MD PhD PhD Program leader for the RMIT, Master of Wellness program
Dr. Russell D'Souza   , Chair Asia Pacific Bioethics Network for Education Science and Technology, UNESCO
Dr Michael Ellis President Global Peace Centre
Dr. David Goodman Neuroscientist and Futurist
Dr Jager Holly,   Mind Body Medicine and Bio Energetic Medicine
Barbara Marx Hubbard futurist, author and public speaker. She is credited with the concept of the`birthing of humanity`.
Dr James Hurtak and Dr. Desiree Hurtak The Academy for Future Science, Author  of The Book of Knowledge-The Keys of Enoch
Dr Michael Jackson Futurist, Chairman of Shaping Tomorrow. Board of the European Futurists Conference Lucerne
Niran Jiang Founding partner and director at the Institute of Human Excellence, Sydney.
Howard Martin Executive Vice President, HeartMath, Global Coherence Initiative Steering Committee Member
Darren Curtis & Bradley Pitt Futurists, peace workers   .
Professor Avni Sali Founder and  Head of  National Institute of Integrative Medicine
Rodger Savory   Savory Grassland Management, 
Dr Kenneth Scott   Plant ecologist
John Shearer CEO & Visionary ~ Mindfulness Coach, Life Coach, Mentor, A.C.T. Therapist, Writer & Public Speaker.
Dr.James Siow  Clinical Toxicologist Director of the Centre of Clinical Toxicology at NIIM
Dr Lily Tomas President Australian Integrative Medical Association
Mahendra Trivedi Great Healer and scientist .His powerful transmissions are able to transform living and nonliving matter for a higher purpose with a tremendous impact on human wellness for over 200,000 individuals globally
Dr Sue Wareham  OAM   The Medical Association for Prevention of War (Australia
Dr Bill Williams, Chair of International Campaign to Abolish Nuclear Weapons (ICAN) Australia
David Woolfson Lawyer and Global Futures activist,  Founder, The Club of Budapest Canada
Coordinator - World shift 20 Council
Most of these speakers are also on the Executive of The Global Peace Centre
Further details of The Global Peace Centre can be found at http://www.peacecentre.org/