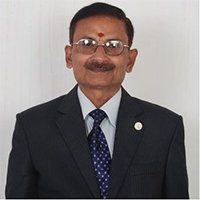 ARVIND KUMAR SHARMA
New Delhi INDIA
89, Bamnoli, Sec-28, South-West District,
Dwarka – II, New Delhi-110 077
Mob: +91-9873089839
E-Mail: ambassadorindia3@gmail.com
Major General Arvind Kumar Sharma, IPC
* Ambassador & Commanding Officer of International Police Commission, North India Command
* Member of International Council of Jurists
* Senior Central Advisory Member of the Council of Information and Broadcasting of India
* Governor General to Asia of International Organization for Economic Development
* World President and Secretary General, Department of Foreign Affairs of World Humanity Commission
* Vice President to India of Indo-Madagascar Chamber of Commerce and Industry
* CMD of Rathi Agrotech Private Limited
* CMD of International Organization for Educational Development Limited
* President of Jyoti International
* General Secretary of Society for Networking, Empowerment & Holistic Action
__________________
Office: 89, Bamnoli, Sector-28, South West District, Dwarka-II, New Delhi-110077 India
Mob: +91-9873089839 Skype: aksharma2103 Twitter: aksharma2103 Linkedin:http://lnkd.in/b5fMiK9
Facebook: aksharma2103 ; arvindkumar.sharma.9655 ; worldhumanitycommission
Web: www.whchq.org , www. www.ipcindia.net.in , www.snehafoundation.in ,www.ioed.in & www.jyotiintl.com
H.E. MAJOR GENERAL ARVIND KUMAR SHARMA, IPC
Diplomatic Passport Holder and Royal Honorary
Educational Qualification:
B. Com. passed from Meerut University, Meerut U.P. in 1977.
Professional Qualification:
1. Master of Business Administration passed from IPM affiliated to U. P. Technical
Education Board, Lucknow, U. P. in 1981
2. Industrial Management Training Certificate Course conducted by Govt. of India,
Ministry of Industries.
Summary of Job Experience:
Present Status:
_ Major General, Ambassador & Commanding Officer – North & North-East India
Command of International Police Commission "IPC" (Consultative Status with the
Economic and Social Council of the United Nations)
_ Governor General to Asia of International Organization for Economic Development
'IOED' Mission for Economic Cooperation (Specialized Institution of the United Nations
vide Registration No. OIG4. With CRN)
_ Participant Member of UN Global Compact
_ United Nations Volunteer vide Roster # 642334
_ Business Partner of United Nations Organizations/Agencies i.e. ADB, AFDB, CTBTO,
FAO, IFAD, ILO, ITC, ITU, OPCW, UNDP, UNESCO, UNHCR, UNOPS, UNRWA,
WHO, WIPO and WMO vide UNGM Registration # 353506
_ Also support to :UNFCCC, YEN, UNESCO-UNEVOC and UN-NGLS.
_ Secretary General of the Department of Foreign Affairs of the World Humanity
Commission –WHC (Inter-Governmental Organization)
_ International Counselor and Member of International Advisory Board of World
Constitution & Parliament Association
_ Honorary Sponsor of the :Constitution of the Federation of Earth.
_ Vice President – India of Indo Madagascar Chamber of Commerce and Industry
_ Member of International Council of Jurists vide IC # I – 14055
_ Vice-Chairman of Resource Management Committee of International Non-Olympic
Committee.
_ General Secretary and Chief Functionary of Society for Networking, Empowerment &
Holistic Action "SNEHA"
_ Member of Management Council of West Coast University, Panama "WCU"
_ Promotional Coordinator of University of Jerusalem
_ Vice President of World Federation of Educational Institutions.
_ Country Representative - India of Chartered Institute of Educational, Management &
Administration.
_ Member of World Council for Regular and Distance Education
_ Senior Central Advisory Member of the Council of Information & Broadcasting
_ Member of Online Media Council
_ Online Editor of Times of India
_ Chairman-cum-Managing Director of Rathi Agrotech Private Limited
_ Chairman-cum-Managing Director of the International Organization for Educational
Development
_ Sole Proprietor of Jyoti International
_ Executive Director (Finance & Accounts) of Chris Management Consultants Limited
_ Promoter Director of Institute of Advanced Research & Studies
_ Promoter Director of Institute of Technical & Professional Studies
Personal Information:
Name : ARVIND KUMAR SHARMA
Father's Name : Lt. Shri Shiv Ram Sharma
Date of Birth : 24-04-1959
Nationality : Indian
Marital Status : Married
Language Known : English & Hindi
Hobbies : Studying of books & literature related to our work
Strength:
_ Hardworking
_ Punctual
_ Confident
_ Convincing power
Date: 29/11/2014
Place: New Delhi